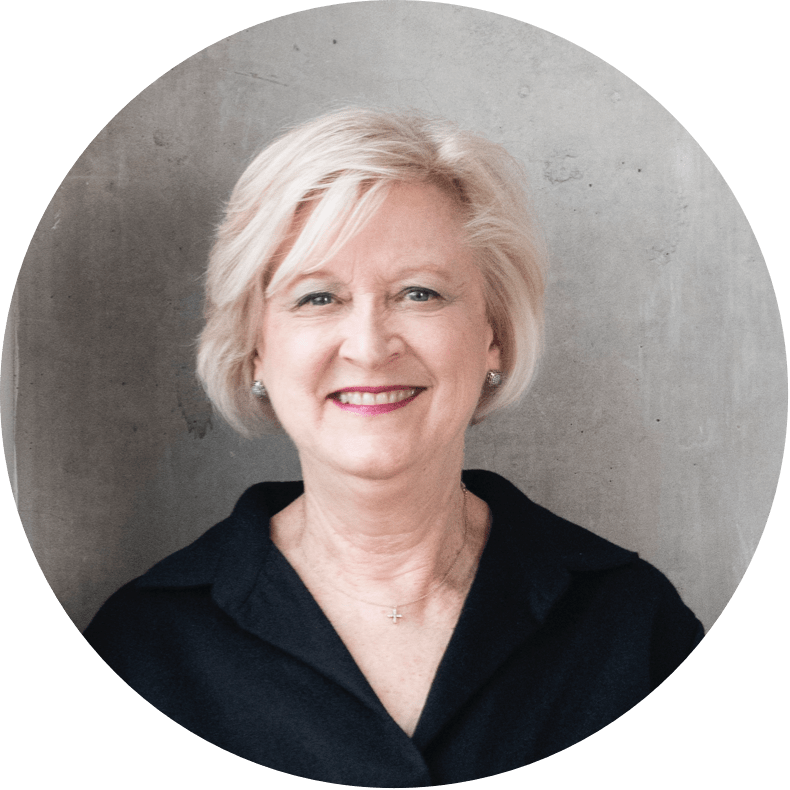 Katy joined Sterling in 2017, bringing more than four decades of experience in the nonprofit sector to the team.  Most recently, she served as Chief Grants Officer of The Brown Foundation, where she advised nonprofit applicants. Previously, she held strategic development leadership positions at several other Houston nonprofit organizations, including KIPP Houston Public Schools, Texas Children's Hospital, the Houston Symphony, and the Museum of Fine Arts, Houston.
Katy's scope of experience gives her a unique perspective and understanding of fundraising from both the organizational and donor perspectives. Her work in education, healthcare, and the arts also gives her a broad frame of reference. She has a deep understanding of the nonprofit community in Houston and beyond, and of how various sectors interconnect.
Katy enjoys mentoring other fundraising professionals, helping them deepen their experience and make connections to others who can provide guidance and counsel. Her guiding philosophy is to work to make things better.
Katy earned a BA in Broadcast Journalism from Louisiana State University.
Notable Projects
Congaree Foundation
Connect Community
Jacob and Terese Hershey Foundation
Houston Food Bank
SERJobs for Progress